Would you like to be a Digital Nomad?
Internet connected the world and now it is getting smaller every day. As a consequence, not many people feel inspired by the regular grind, the well paid, 9 to 5, desk-anchored labor. No, no – we have a vision of a remote tropical island, a bamboo table in the shade, of grains of sand rolling down our bare skin, the smell of salt, the ocean breeze, the quiet cracking of the ice in the cocktail glass in front of us. And on the table – an open laptop, full of possibilities. Crazy alluring vision, right? But is it possible? Could it be real? Yes.
For the past 7 years I've been working as a freelancer and traveling the world together with my girlfriend. We've lived for long stretches of time in Spain, Greece, Thailand and Vietnam, and we literally circled the globe during one amazing 6-months trip.
You might not know this, but
the lifestyle of a digital nomad is possible for a broad range of professions.
The motivational video above was published by Upwork, the largest freelance marketplace in the work, where 3 million job offers are posted annually for a budget of 1 billion USD (source). On Upwork alone there are 12 million registered freelancers, and 5 million clients. The job offers cover a broad range of competencies – software and web development, writing, business and marketing, engineering, data science, translations, legal, customer service and many more (just browse the job categories). I'm sure you can find a work field which matches your qualifications, or at the very least find a direction you would like to explore and improve in.
But let's go back to the tropical dream 🙂
You don't need lots of money or a risk-taking mindset to have this lifestyle. Most often, in such places the living expenses are lower than in your home country. There are whole regions in Southern Asia where you can live on as little as $15 per day for hostel and street food, or splurge like a king with a house on the beach for around $50 USD per day.
In such places you will often find helpful local and online communities of expats assisting newcomers with information and advice. You can explore locations popular among digital nomads on websites like Nomad List. Really, all you need to do is to think independently and organize your priorities. The migration of services online, Google Maps and the spread of English all have made arranging life in many exotic places safe and easy.
If you find this approach to life attractive, please ask yourself honestly: what is stopping you? Are you not convinced it can work out for you? Are you a bit scared to go outside your comfort zone – in dealing with demanding clients online and tropical ants offline? (Yes, news alert: tropics are popular with ants, too!).
Or do you feel it would take too much efforts to make it work? And are you maybe being just a little bit lazy? (It's OK to admit this). Or is it that you are already sufficiently happy and content with your current life, and going on such an uncertain journey seems a bit irresponsible?
Whatever it may be, please look internally and realize that since
the lifestyle of a Digital Nomad is possible and available,
it is your own choice – conscious or unconscious – whether to pursue it. If you don't want anything to do with it – that is fine. It's actually great – that means you already feel complete and don't need to do anything! 🙂 But, if you have this hunger for more of life, this insatiable appetite for new experiences, friendships and revelations, then maybe you should summon a little courage, open your eyes and reach for the stars – the stars that shine invitingly on the bright lit night sky over the Tropic of Capricorn.
If you would like a little help in the beginning, you can check out the awesome book my girlfriend wrote on freelance success on Upwork.
Diana is a top-rated, 5 Star Upwork freelancer with 6,500+ paid hours and she
really
knows what she is talking about. You can also follow her on her blog at
dianamarinova.com
.
And lastly – like all things in life that are worth it, it takes a little daring to start. But if you really want the freelance lifestyle, it is right there, waiting for you. Good luck! 🙂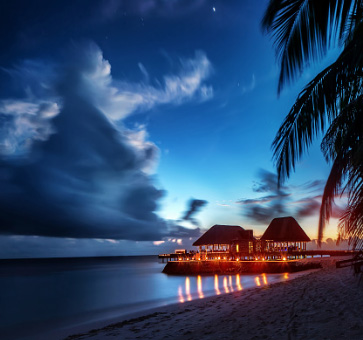 Take the risk of thinking for yourself, much more happiness, truth, beauty, and wisdom will come to you that way. (Christopher Hitchens)